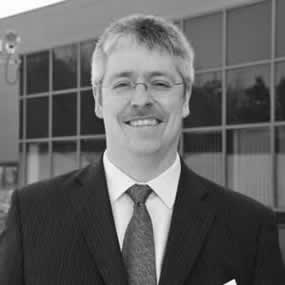 Paul Jarvie
Centre Lead @ Driving the Electric Revolution Industrialisation Centres
Paul Jarvie received his BSc degree in Electrical and Electronic Engineering from the University of the West of Scotland in 1985. He gained 16 years' experience with NEC semiconductors in product engineering for DRAM Memory Devices followed by three years with NXP Semiconductors' TV Systems Innovation Centre in Southampton. He joined Techworks in 2005 and led the Electronic Product Design/Test and Power Electronics Networks for over seven years.
Paul became Director of AESIN (Automotive Electronic Systems Innovation Network) in 2015, engaging the full automotive electronics supply chain while co-chairing SEMI GAAC (Global Automotive Advisory Council) with Volkswagen.
Paul is now Centre Lead of the Driving the Electric Revolution (DER) Industrialisation Centre - South West and Wales, based at Compound Semiconductor Applications (CSA) Catapult, focusing on PEMD technology scale up for electrification.